Showtime for Stannah at the Facilities Event 2018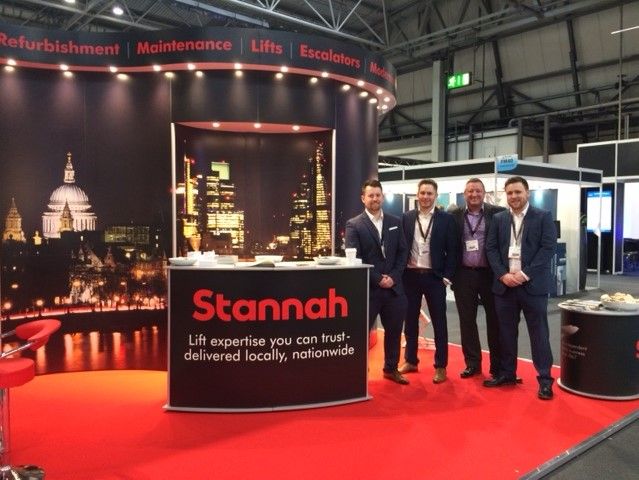 The much-anticipated Facilities Event is now in full swing at Birmingham's NEC, for the first day of the three-day show.
Every year, the Facilities Event attracts more than 200 exhibitors as well as thousands of facilities professionals from across the UK.

Throughout the three-day event, visitors can come and discuss their business needs and get their questions answered by our team of experts from the Birmingham branch including Birmingham Branch Manager Andy Miller who's excited to be at this year's show.
Andy says,

"Returning to the Facilities Event at the NEC was a must for Stannah. We have been looking forward to this year's event as it's a fantastic opportunity to meet and chat to Facilities professionals from a variety of industries."

When it comes to lift portfolio management we certainly know our stuff. Stannah look after over 91,000 lift and escalator products right across the UK and we've supplied and installed nearly 50,000 lifts. With a 150-year pedigree our expertise is invaluable to Facilities Professionals with the responsibility for lift portfolios.
 
The team of lift experts from our Birmingham branch are on stand FM66 ready to take your questions, so why not pay us a visit to find out more about our extensive product range or how our expertise can help your business.