Case Study: Providing essential access for sheltered accommodation residents in Preston
The challenge
In many residential blocks of flats, an old lift can become a headache for the building's property manager and residents alike. Like all electromechanical pieces of equipment, lifts have a certain lifespan. After 15 years or so, the components in a lift may start to fail on a regular basis, significantly increasing the cost of maintenance and resulting in downtime while the lift is being repaired. At this point, it can become cheaper to opt for a complete replacement or refurbishment rather than keep repairing components as they break.
"What a great bunch of guys you had doing this installation; they were very helpful, with clean work areas, and were very polite, both with myself and the residents. The installation was a complex project, but they kept moving forward. They deserve a pat on the back!" 
Jim Park, Technical Supervisor at Community Gateway.
Far from being a mere inconvenience, for the residents of Almelo House, a 2-storey sheltered accommodation in Preston, having an unreliable lift spelled disaster for the residents on the first floor with mobility issues. The old Schindler hydraulic lift had reached the end of its lifespan, leaving some vulnerable residents stranded and unable to move around independently whenever the lift was out of service. The housing association, Community Gateway Association, therefore decided to replace the lift with a modern new traction passenger lift from Stannah.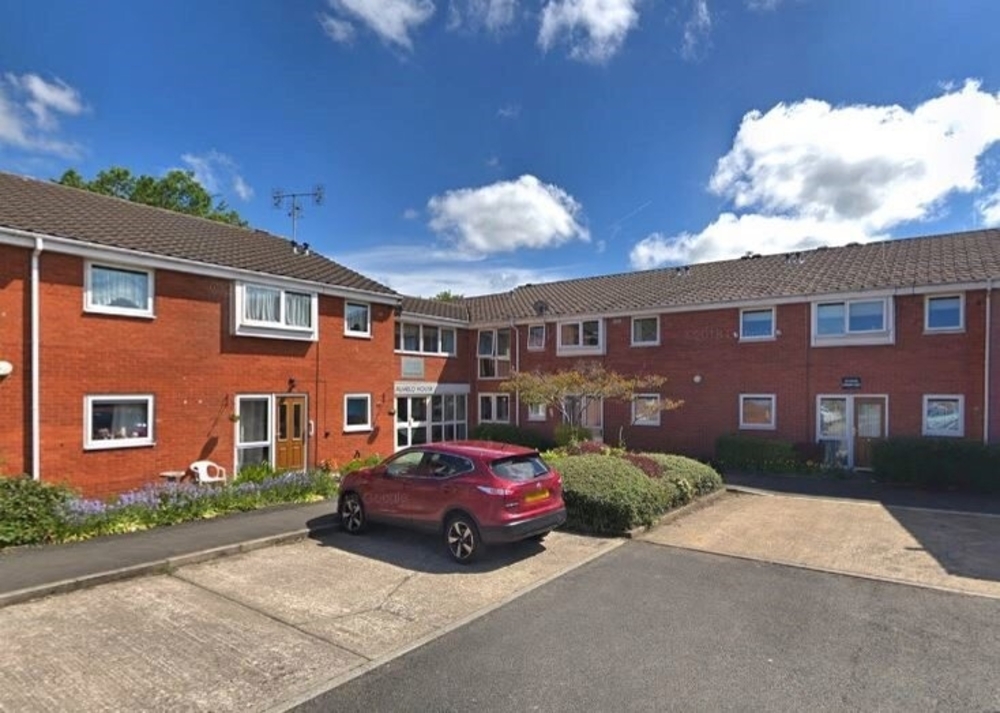 For Community Gateway, the lift replacement was a daunting challenge. Not only was it the first time they had ever undertaken such a project, but it was further complicated by the challenges posed by a global pandemic. The not-for-profit housing association needed to ensure that its vulnerable residents, some of whom would be naturally inquisitive about the work being undertaken, would not be exposed to any unnecessary risk. It was therefore imperative that government COVID-19 guidelines were followed to the letter for the entire duration of the project. It would also be necessary for Community Gateway to accommodate resident's accessibility needs while the lift was out of service.
The client
Community Gateway is a not-for-profit community-based housing association set up to meet the housing needs of people in Preston and the surrounding areas. The housing association, which has been in existence for over 15 years, is the largest social housing landlord in the city.
Almelo House offers a range of accommodation specifically designed for individuals over 50 years of age who are still able to manage their own home but require some additional support from the CGA Outreach and Support Services Team. The independent living accommodation offers residents and their families peace of mind as the property offers a 24-hour response service as well as a range of community and social activities for residents.
Lift specifications
With the help and guidance of Stannah's experts from the North West England and North Wales service branch, Community Gateway selected a traction MRL from the Stannah Xtralift range as a complete package to solve the problem they faced. All Stannah's service branches offer complete turnkey lift replacement services such as these, undertaking all work from the removal of the old lift to installing the new one. This is especially challenging when the old lift is based on a different technology to the new one, such as in this case where the old lift was hydraulic.
MRL (Motor Roomless) traction lifts are one of the fastest and most efficient types of lift technologies. With minimal space required, both inside and outside the shaft, this type of lift is ideal for most building applications, and can offer significant space savings when replacing hydraulic lifts, as was the case in this instance. The Stannah range of MRL traction lifts is highly flexible, meaning they can be designed to fit into an existing lift shaft of just about any size.
The 8-person, 630kg capacity traction MRL lift is wall mounted with a gearless variable voltage drive and meets the current harmonised EN81-20/50 standard.
The lift also features modern controls with pushes set to such height to suit wheelchair users, and micro-movement tactile push buttons for all floors and emergency alarm that illuminate and provide audible acceptance when operated.
A digital lift car position and direction of travel indicators were fitted within the car operating panel, as well as an audible speech annunciator to indicate the current level and movement of doors – a big improvement from the old lift's control panel, which offered none of these features. An emergency ring-pull alarm was also installed in case a passenger had fallen down and required emergency assistance.
The solution
Before the old lift was taken out of commission, two Stannah stairlifts were installed to ensure that all residents who wished to go either upstairs or downstairs would be able to do so while the lift was out of service.
Hoardings were put up around the lift entrances and work began to remove the old Schindler hydraulic lift including control panel and hydraulic tank from pump room, hydraulic cylinder and lift car, guides, brackets landing entrances and all associated wiring from lift shaft. The existing pit, which had become flooded, was also drained and waterproofed.
| | |
| --- | --- |
| Before: Old, unreliable hydraulic lift that had reached the end of its lifespan | After: New replacement lift with modern interior and features |
| Before: Old lift car operating panel with no digital display or audible assistance | After: A modern operating panel with floor indicator panel and audible annunciator |
The result
After the official handover on the 15th December 2020, residents now enjoy the convenience and reliability of their new lift with all its user-friendly modern features. Spacious enough to accommodate various types of mobility and medical equipment, worries about accessibility are now a thing of the past.
Along with improved reliability and added safety features, the Stannah MRL traction lift has the added benefit of lower running costs, as it is more efficient and easier to maintain compared to its predecessor. With a standard one year warranty with all new lift installations, the housing association and residents alike can rest assured that as a service provider, Stannah backs up their good workmanship by being true to their word on quality.
For Community Gateway, choosing Stannah as a partner for the lift replacement project was a good overall experience.
Tom Wharton, Asset Programme Manager at Community Gateway thanked the Stannah team for the work they did on the project, describing it as "fairly seamless". "There have been four site inspections completed by myself and surveyors, all scoring positively," said Wharton. "This doesn't include our health and safety team undertaking their own inspections."
"What a great bunch of guys you had doing this installation; they were very helpful, with clean work areas, and were very polite, both with myself and the residents," said Jim Park, Technical Supervisor at Community Gateway. "The installation was a complex project, but they kept moving forward. They deserve a pat on the back!"
The housing association was looking for the best quality products, superior service, excellent value for money and complete reliability, and this was all delivered by Stannah as part of their 150-year lift manufacturing pedigree and the Stannah Promise.