An unrivalled range of lift and elevator solutions, with unrivalled service
We offer passenger lift services right across the UK to meet any vertical requirement, from the standard to the bespoke, with every type and style available.
Our passenger lifts can be supplied either individually, or as part of multiple lifts in a major development. Our products offer a choice of traction elevators, internal and external without motor room, to fit all sizes of lift shafts and structures.
With reliable passenger lift systems for all types of buildings regardless of shaft limitations, you'll find our elevators everywhere; from modern establishments to existing and listed buildings.
Our service is tailored to our customers. Working with consultants and architects to deliver the perfect lift specification; with construction, professionals to help deliver a tight project deadline; with existing lift owners to help with both new lifts and passenger lift system replacements.
We support you through every step of your project – from building design to construction and throughout the lifetime of the lift.
Standard passenger lift technical specifications
Product
Description
Entrance Configurations
Max speed
Max travel
Max load
Maxilift
Entry-level passenger lift range with limited finishes & configurations
Single, Through-car
Up to 1.0m/s
6 stops, up to 18m
6, 8, 13 stretcher
450kg, 630kg,
1000kg
Xtralift
Core passenger lift range, customisable, high-performance
lifts with a broad range of options and finishes
Single, Adjacent & Through-car
Up to 2.5m/s
16 stops, up to 45m
6-33 persons /
450-2500kg
Bespoke custom-made
Non-standard passenger lift range built to suit consultant or client specifications or when specific lift components are required
Single /
Adjacent/
Through-car
To suit specification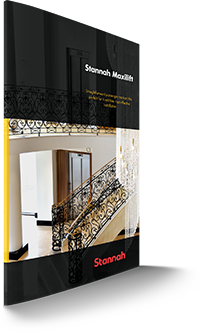 Entry-level Maxilift product range brochure
Download Now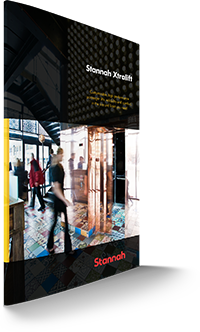 Xtralift product range brochure
Download Now
Looking for something outside of the standard range?
No problem. With the capability to supply lifts for 4-46 persons (up to 3,500kg) that travel up to 48 floors and up to 3.0m/s, we get involved in a variety of bespoke and major projects. Where required, we also take on the role of principal contractor, with our work for Network Rail stations being a prime example. The first step is to get in touch with our technical team to discuss your project in greater detail.
Contact our technical team
Features and benefits
Improved styling & finishes
Our latest range of passenger lifts boasts new car finishes, control panels with multimedia content options and state of the art components. Giving you a sleek design that contributes to the building's efficiency, with minimal environmental impact and designed to deliver ride comfort year after year.
Wide range of lift sizes
With products ranging from 4 to 46 person passenger lifts, you can rely on us for your project. New lifts for the smallest lift shaft to large heavy-duty passenger lifts; our elevators are the perfect addition to your building, improving accessibility while blending nicely with its surroundings.
Meets safety & lift standards
Whether a new lift for an existing building or as part of a new build, you can rely on us for a safe lift installation and ongoing lift safety. All our lifts conform to the EN81-20 and EN81-50 lift standards for design and manufacture and certified according to the Lifts Regulations 2016 (2016 No. 1093).
Support every step of the way
From start to finish our dedicated team will be beside you. Once in service, your passenger lifts can be maintained in tip-top condition day in, day out, by our dedicated engineers. We offer:
Design & Planning
Consultation with our design team on planning and specification – ensuring your lifts are the perfect fit and cost
A range of options; from standard to vandal-resistant, to emergency lifts and even bespoke – where named manufacturers' components can be specified
Site surveys for replacement lifts
Technical data and NBS specifications downloadable online
Lift traffic analysis, energy consumption and site-specific dimensions available from our technical team
Attractive range of standard finishes, plus bespoke options – including specialist fit-out
Installation
A professional project manager and team to manage the lift installation from delivery to handover
Choice of traditional or scaffold-less installation to suit your site
Ability to work around your operations, installing in hours that suit you and working with consideration for all involved
Regular project planning and active communication during each phase of your lift project
Clearly defined site requirements with proven, efficient and safe installation methods and full quality assurance at the handover
Operation
Thorough ride comfort check before handover to ensure your lift is in perfect condition
A maintenance contract tailored to your needs to ensure safe, continuous operation
Twelve-month warranty and servicing
Local maintenance service 24/7, right across the UK, so an engineer is never far away
Refurbishment and modernisation services for the lifecycle of your lift
One service provider – able to manage your complete lift, escalator & moving walkway portfolio – whatever the make or model