A vertical cabin access lift with a cabin and one-touch buttons
The Midilift Plus cabin lift range has all the advantages of a conventional platform lift with the features of a traditional passenger lift – taking up to 5 people. By adding a Midilift Plus in your building, you're making access easier and more convenient for the disabled, older people, parents with strollers and any wheelchair user.  
Stannah has manufactured and installed over 5,000 access lifts across the UK, delivering top user experience across all markets and all sorts of public buildings. With our Midilift range we offer suitable solutions to any establishment, from health care and education, retail and offices to self-builds and existing homes looking to future-proof. 
The Midililft Plus comes in a structure-supported enclosure, so there's no requirement for lifting beam nor pit and with minimal building works, it makes installation quick and easy. The range offers a choice of a traction lift or hydraulic lift depending on your site and requirements. With a wide choice of cabin walls and flooring, you have the freedom to create your own unique lift to match your design vision.
Our Midilift Plus lifts are designed to comply with building regulations, such as the Equality Act 2010, Part M of the Building Regulations, Section 4.2 of the Technical Handbook and BS8300:2018.
For over 50 years now we have been installing platforms lifts all across Britain; some of our lifts might be as old as 20 years but they are still going strong! So you can rely on our product quality and efficiency to ensure your lift runs smoothly and efficiently, adding value to any building. Our nationwide lift services with local expertise can ensure that your lift will continue to run safely and efficiently for many years ahead.
Our Midilift Plus range at a glance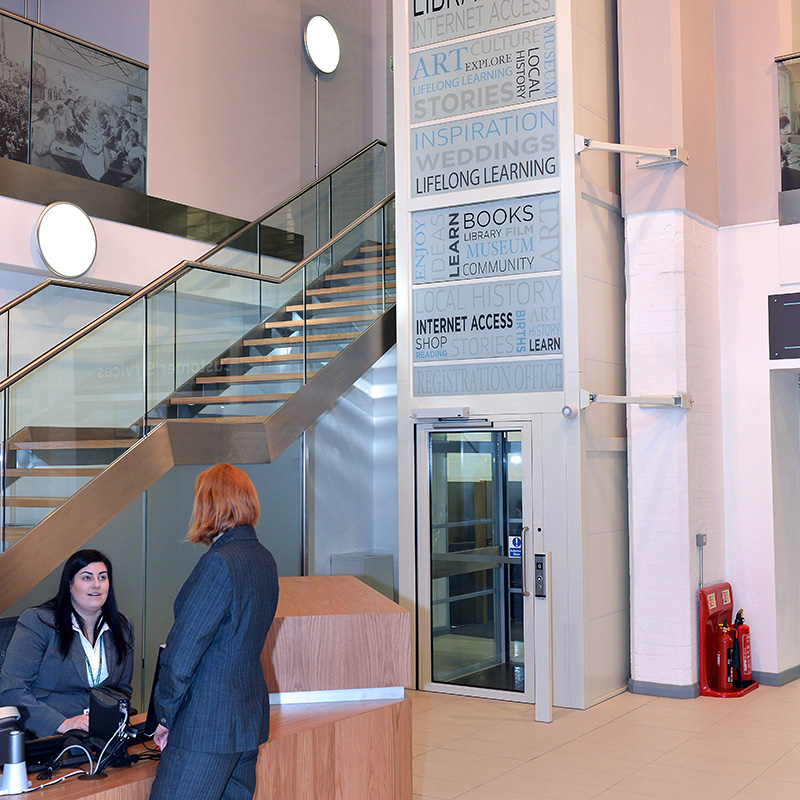 Midilift SLplus
Our cost-effective cabin platform lift with hydraulic drive and external control unit – perfect for travels up to 5 metres.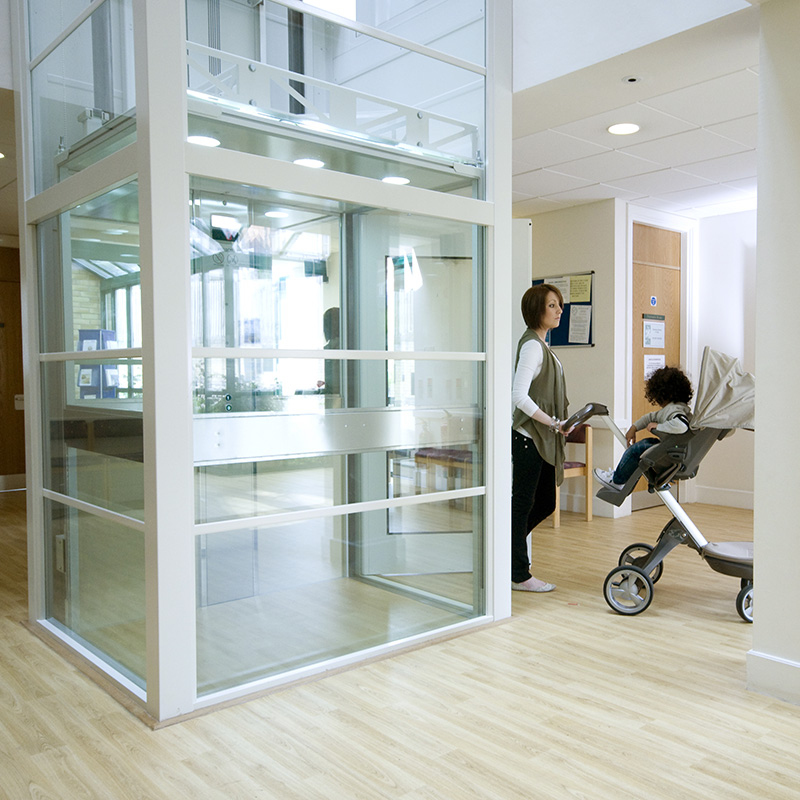 Midilift XLplus
Energy-efficient MRL traction cabin platform lift with integrated controller and motor – the ideal solution for higher travel up to 12 metres.
Model*
Car Entrances 
Load
Drive
System
Speed of
Travel

Max.
Travel

Power Supply
Lift
Controls
Finishes
Midilift SLplus
Single / through / adjacent
400kg / 5 persons
Hydraulic – control unit installed externally
0.15m/s
5m
240v single-phase 16amp
Fully automatic cabin controls
White RAL colours
Midilift XLplus
Traction – motor & controller incorporated within the enclosure
12m
240v single-phase 10amp
* Both models can be installed indoors only.

Features and benefits
Flexible Design
With 3 platform sizes and a broad range of finishes and options available, the lift can fully complement your building interior.
Easy to Operate
With fully automatic cabin controls and buttons, audible and visual notification of floor level and travel direction, safe travelling is assured within a Midilift Plus.
Quick & Easy Installation
The Midilift Plus is supplied in a structure supported frame for quick and easy installation. Our engineers will also safely install your lift, with minimal disruption, leaving you a lift to use for years to come.
Support every step of the way
We take all the stress away. We manage everything from design to installation and maintenance. Stannah, as your service partner, with experienced engineers and an expert technical team, offer you all the support and services you need, all in one place.
Design & Planning
CAD blocks, BIM objects, NBS specifications and technical information are available to download
A comprehensive range of finishes, plus bespoke options to meet your design vision
Our design team offer free consultation on planning and specification
Our technical sales team will be happy to discuss all the available options, provide a quote or budget price
Arrange a site visit to help you choose the perfect lift
Installation
Our teams will manage your lift project from delivery to handover and beyond
Depending on site conditions and lift travel, installation can last between 5-12 days
Our engineers will install your Midilift Plus with minimal disruption to your establishments
Upon completion of the lift installation, we test, commission and UKCA mark your lift
All of our Midilift's comply with the latest Machinery Directive 2006/42/EC
Planned Maintenance
12-month warranty with 4 service visits included as standard
Local lift maintenance across Britain - with maintenance and repair services (incl. 24/7, 365 days a year if required)
Supply and distribution of genuine spare parts to increase your lift's life
One lift service provider, regardless of the make and model we can manage your complete lift portfolio
Want to know more about how we can help you?
Contact Us
Planning tools