Who we are
Independent and family-owned lift company since 1867
Over 150 years ago, our founder Joseph Stannah started our business, manufacturing cranes and hoists to assist in transporting goods around London dockyards.
Since then, a lot has changed, but our company remains an independent family business, with the fifth-generation of the Stannah family now at the wheel.

Committed to our customers and our values
We are proud of our values, which have been passed down through successive generations and guide our people in the Stannah way of doing business. We work in the most straightforward way possible, with our customers and employees at the heart of our business, whilst carrying out our work honestly and responsibly. We are committed to delivering quality products, providing our customers with superior service and value-for-money so that we are a company you can rely on.
We summarise this with our promise to our customers, which is to be 'always true to our word'.
Ensuring safety at all times
We take care of the safety of our passengers, our customers and our employees by making sure it is our first priority in everything we do.
We have an extensive Health and Safety Management System that guides our people of working safely to protect themselves and others around them, whether from installing a lift, maintenance on an escalator or servicing a stairlift in someone's home.
Stannah has numerous safety-related accreditation and affiliations, demonstrating our knowledge, expertise and commitment to working safely.
Believe in making life easier
Stannah helps people get on with their lives. Whether it's a lift at the station, a dumbwaiter at the coffee shop, a passenger lift at the office, a platform lift at the library, an escalator in the shopping centre, a moving walkway at the supermarket, a goods lift at the pub or a stairlift at home - the products we supply, install and service are there quietly helping life happen.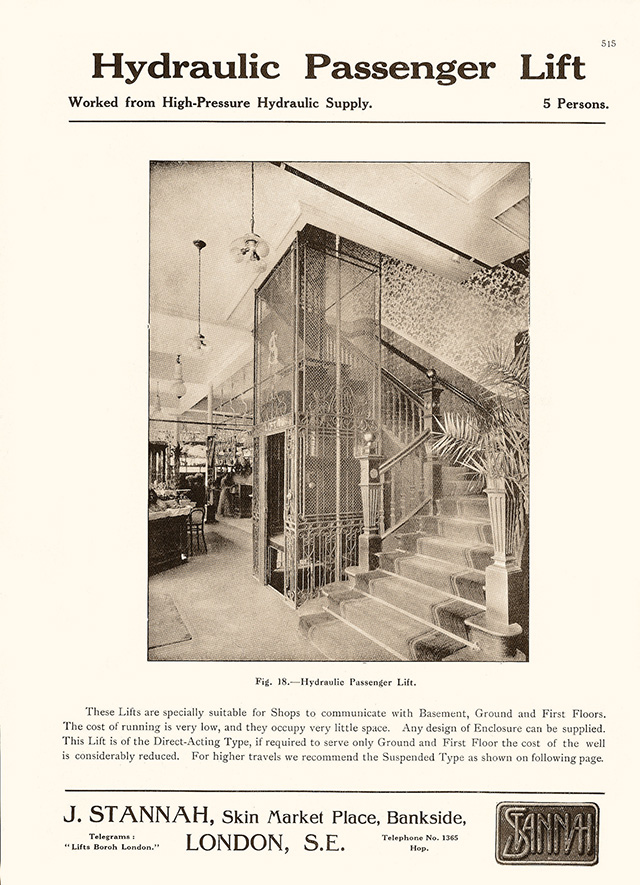 Over 150 years of lift expertise
We have been installing lifts for over 150 years. The experience we have gained ensures our broad range of products are quality engineered, safe and reliable, whether we manufacture them ourselves, or buy from carefully selected suppliers, many of whom we have been working with for decades.

By continually investing in new technologies, new products and our highly trained nationwide workforces, we deliver value-for-money excellence.
Ongoing care and support from local service branches
We've more than 300 fully trained and experience service engineers right across the UK. Each one helps to look after nearly 100,00 lifts and stairlifts, and counting, on our service portfolio, taking care of products that we have supplied and installed ourselves, as well as lifts and stairlifts from other manufacturers too. We do this 24/7, 365 day a year.
Our engineers are backed up by our network of 11 service branches across the UK, providing maintenance, repair, refurbishment and replacement services - wherever and whenever you need us.
Striving for excellence in all we do
We are proud of the culture we have developed as a 150 year-old family-owned business. We've been around this long because we believe in running a sustainable, low-risk business that is independently financed by reinvesting profits to benefit future generations.
We promote leadership in safety, quality of service and product design. We strive for continuous improvement across our operations to help ensure everyone who works for and with us avoids and eliminates unnecessary waste.
We regard ethical practices as vital to the way we conduct our business and follow the principles of Corporate Social Responsibility (CSR) comes as second nature. We aim to observe the highest standards of responsible behaviour in all our business dealings with employees, suppliers, customers and the wider community.
Last but certainly not least, we recognise that our products, services and operations have an impact on the environment. Through our accreditation to ISO14001, we have an Environmental Management System that helps us minimise our environmental impact.