Who we are
Our experience in the lift industry is virtually unsurpassed. In the 1860s, Joseph Stannah began making lifts to move ships' cargo, and today our business has expanded to cover all types of products and services to enable the movement of people and goods.
Throughout this growth, we have maintained our reputation for honesty, integrity and commitment to quality that customers have come to expect across all our products.
The Stannah Group is a long-standing British, family-owned company with fifth-generation Stannah family members still hands-on in running the business. The business consists of four main companies, covering a range of products or services, so whatever your requirement contact us – we can help you with your requirements.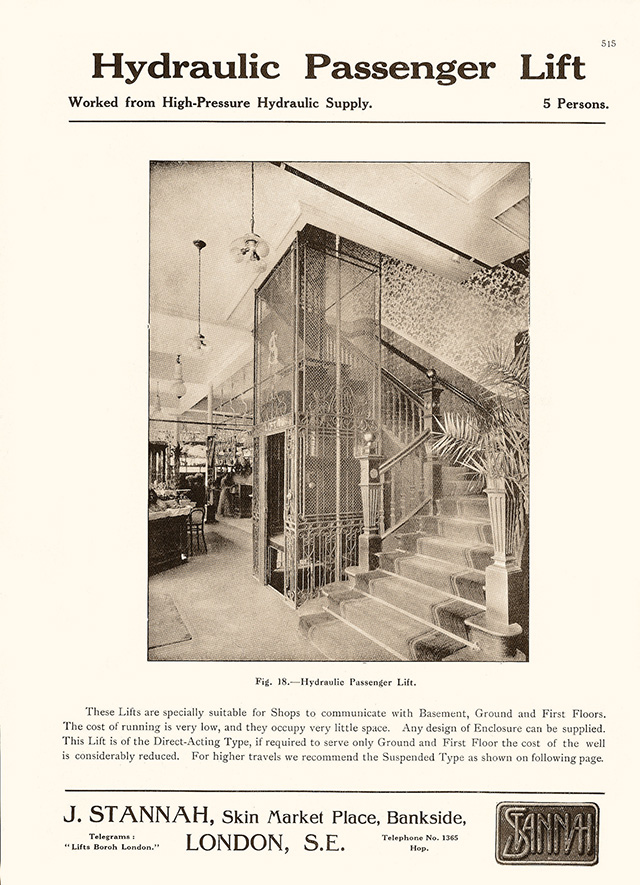 Stannah Lifts Limited –
Passenger & Platform Lifts
We supply and install passenger lifts from 6-33 persons, for all applications, travels and requirements. Our platform lifts range from one person to up to 5 people, with vertical and inclined models that can be installed internally and externally, to provide equal access for all in both commercial and domestic buildings.
Stannah Microlifts Limited –
Service & Goods Lifts
When it comes to moving anything from hot plates to heavy goods pallets, we provide the solution - 50kg dumb waiters to heavy-duty solutions for loads up to the 3000kg complete range. We can also provide special solutions for broader applications. All our goods lifts help our customers meet the requirements of the Manual Handling Regulations.
Stannah Lift Services Limited
On top of our national service, we supply and install a new bespoke lift and escalator equipment and carry out refurbishments and modernisations of all types of lift equipment from all manufacturers. We have specialist departments for the delivery of: major projects including the design, supply and installation of bespoke and high-rise lifts; national service contracts, including Network Rail; escalator and moving walkway supply, installation, refurbishment and removals.
Eleven nationwide service branches - covering servicing, refurbishment and modernisation
Our nationwide network of service branches provides local maintenance and repair for thousands of lift products, including 24/7 call-out, 365 days a year, right across the UK. Over 360 directly employed highly-trained lift engineers maintain most types of lift products from all manufacturers. Our services include the removal and replacement of old lift and escalator equipment or the refurbishment of existing equipment to improve performance and meet the latest lift regulations and standards.
Escalators and moving walkways
A team of experts dedicated to the sale and installation of escalators and moving walkways for a whole range of well-known brands. This team also complete escalators refurbishments and major repairs where it is not possible or practical to replace an existing escalator or moving walkway.
Major projects
Extensive construction projects over a long project period or a heritage site with technical challenges, need our specialist major projects team to provide a single point of contact. Our extensive work for Network Rail is managed by a dedicated team who plan and implement lift refurbishments, modernisations and new installations right across the UK rail network. Examples of such projects are Kings Cross Station, The London Hippodrome, Birmingham New Street Regeneration and London Bridge Station.
National Contracts
We centrally manage our multinational clients' extensive lift and escalator portfolios ensuring all equipment remains in optimum working order. Our largest national contract is a ten-year maintenance portfolio of well over 1000 lifts for Network Rail on sites right across the UK.
Stannah Stairlifts Limited
Since 1975, we have sold over 700,000 stairlifts worldwide to become a global market leader in stairlifts. We also provide domestic lift customers with homelifts. Find out more about our stairlift and homelift range.