Reliable lift solutions for places with building restrictions or small spaces
While you'll see plenty of Stannah lifts in modern buildings, they're also used to replace existing lifts, fitting a new lift in the tightest of existing lift shafts, or bringing new access possibilities to listed structures and existing buildings by adding an elevator despite any building limitations.
Overcoming challenges such as low headroom or reduced pit depth, we can help you comply with the current British and European regulations, such as EN81-21 (Safety rules for the construction and installation of lifts in existing buildings).
Our projects range from appending a small passenger lift, with bespoke finishes, to the outside of a building for a private residential project, to placing an evacuation lift in a 150-year-old, Grade 2 listing building without an elevator. There's not a project we can't turn our hand to.
Tailored to your requirements, we take into account your building's traffic flow and help you improve access and future-proof your building. If you're considering the construction of a new lift shaft in an existing building or a replacement passenger lift in an existing shaft, then we can deliver.
Features and benefits
Adaptive Design
Even in a small shaft, our space-centric product design enables us to configure even the smallest of lift sizes, whilst maximising lift car space
We an create the smallest of lift sizes, from 3-5 persons in addition to larger sizes from our core range
Flexible Engineering
We're able to use existing lift shafts, with our unique FX structure helping to bear the load of the lift if needed
An elevator can easily be added to an existing building where reduced headroom and/or low pit are primary concerns
Using light-weight construction methods helps keep building disruption to a minimum throughout lift installation
Beauty & Safety
A full range of car finishes is available, including bespoke options, so the lift can perfectly complement its environment
All of our passenger lifts are fully compliant to the latest lift safety standards, including EN81-21, ensuring that your responsibilities as a lift owner/operator are fully met
We are proud of our ability to work closely with architects, builders and clients to achieve any requirement. Where needed, we can remove your existing lift, manage the builder's works or work alongside your preferred builder.
A vast choice of flexible sizes and format options mean we can work with the tightest spaces, or where there are restricted headroom and pit our platform lift range provides a helpful alternative if needed.
Our highly skilled team will be happy to discuss the design of your lift shaft, talking through any headroom restrictions, building or other limitations. Contact us today to see how we can help you.
Planning tools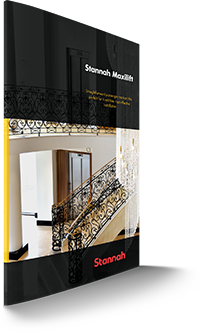 Download the entry-level Maxilift product range brochure
Download Now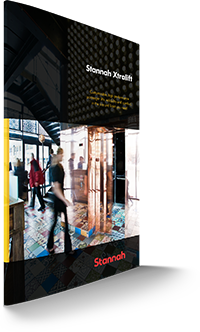 Download the Xtralift product range brochure
Download Now