Case Study: Supporting Animal Care in a Yorkshire Vet Practice
CHALLENGE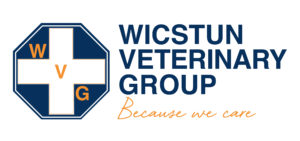 CLIENT: Wicstun Veterinary Group
LIFT TYPE: A 5-person (400kg), hydraulic-drive vertical platform lift
The Stannah Midilift SL platform lift was specified by Phil Walker, client agent for Wicstun Veterinary Group:
"The new-build practice in Market Weighton needed supplementary access to bring it into line with current access-for-all legislation. Stannah was our first-choice lift company as they are local, which supports our build policy of sourcing local suppliers wherever possible. They are also an established UK company with a lengthy track record—just the reassurance needed that we would get the best lift solution for the job!"
Britain has a reputation as a nation of animal lovers—and what better proof of this than Wicstun Veterinary Group in East Yorkshire. This independent vet practice has nurtured the region's animal health needs for over 90 years. With the latest addition to the Group—a brand new, purpose-built surgery in Market Weighton, with state-of-the-art facilities over two floors:
Ground floor: Reception, waiting area and consultation/treatment rooms, including a hydrotherapy room, 3 theatres, imaging suite and external exercise area. 
First floor: Administration offices, conference facility and accommodation for staff providing 24-hour care.
THE STANNAH SOLUTION
A 5-person vertical platform passenger lift with hydraulic drive was installed. 
The lift travels a distance of 3300mm at a speed of 0.15 m/s, with the hydraulic drive ensuring a smooth and safe ride. The Part M compliant platform size of 1100mm x 1400mm maximises passenger and patient manoeuvrability. The lift is fully compliant with all safety standards, including the Equality Act 2010, Part M of the Building Regulations and BS 8300-2018.
Supplied in its own supporting structure it did not need a pit or purpose-built lift shaft. Minimal builder's work was required which saved time and made the lift quick and easy to install in just a matter of days. The hydraulic tank fits easily under the stairs.
Safety assured
The lift is accessed on both levels by manual hinged doors. The ground-floor door is 30-minute fire rated and is finished in lacquered beech. The first-floor door is fully glazed and, In order to meet specific Fire Regulations, the lift features a separate fire smoke curtain which was simple to interface with the lift and fire alarm system. 
An intercom and klaxon alarm offer further reassurance in the event of an emergency. Safety flooring provides stability on entering and leaving the lift and during transit.
Looks and performance
The lift interior is finished in pale grey throughout which adds to the practice's light, airy aesthetic yet withstands the knocks of daily use. Importantly, it is easy to keep clean in keeping with the practice's strict hygiene standards.
Support and maintenance
The East Midlands branch of Stannah Lifts Services ensures that the lift is maintained to a high standard with four service visits as standard in the first year. Continued lift maintenance will keep the lift in perfect working order.
RESULT
A  brand new, totally accessible veterinary surgery. Patients are well-tended. Owners reassured. Staff motivated and fulfilled. A friendly, cutting-edge new practice to maintain and grow Wicstun Veterinary Group's reputation for outstanding animal care.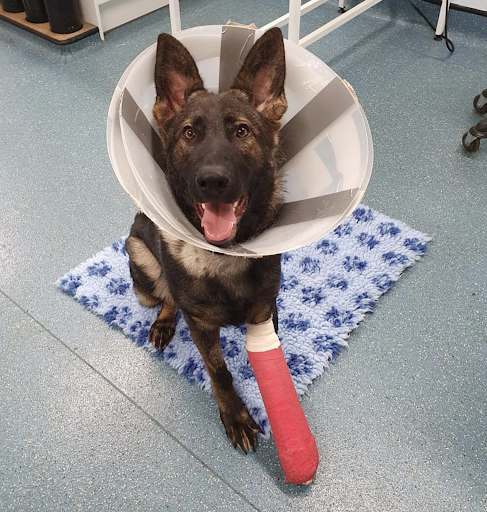 Smiling through the toughest times!
Kennedy Sawyer, Marketing Manager for Wicstun Veterinary Group, comments: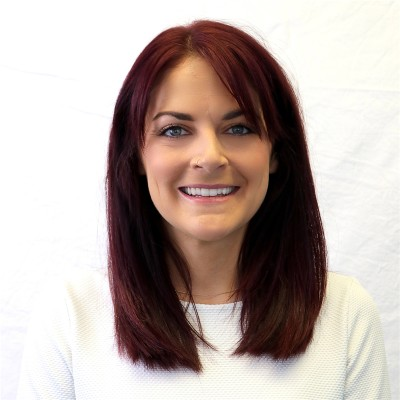 "Wicstun Veterinary Hospital is a brand new, purpose-built veterinary hospital and we have invested in state-of-the-art equipment. The Stannah lift is no different. It is spacious and very user friendly. The simplicity of the design lends itself to an environment such as ours, and it is very easy to maintain and clean to a clinical standard. It has enabled easy and safe movement between floors which is crucial in a hospital." 
WHY WORK WITH STANNAH?
Because how we operate is built on a single promise to all our customers:
"We are always true to our word."
The team will do everything it can to live up to the family name and offer you the best products supported by a first-class, consultative service from project conception to completion.
"We guarantee safety at all times, we're easy to work with, offer flexibility and expertise and always strive for the highest standards."