South England Stannah Service Branch has relocated
We're excited to announce that the South England Stannah Service Branch has moved. For the past 30 years, the branch has been based in the coastal town of Christchurch. As one of the 11 service branches Stannah has across the UK, its nickname was the Christchurch branch; but as of yesterday, everyone will have to refer to it as the Ringwood branch!
 
The Southern England service branch serves Hampshire, Wiltshire, Berkshire, Surrey, and Dorset from its new Pullmans Business Park offices, in Ringwood, situated on the western edge of the New Forest. The branch team covers stairlift and homelift services for consumers and lift serving, maintenance, modernisation and refurbishment for local businesses right across the South.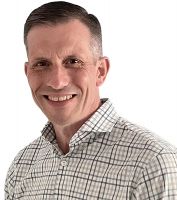 Jason Adams, Branch Manager of the Southern England branch, comments, "Christchurch holds many memories for us; however, we look forward to a new era for 2022 and beyond. The move to Ringwood means we're better placed to support our service portfolio, and we can't wait to engage with and support the local community".
Our Southern Service Branch page has been updated with our new contact details.