Huzzah! Stannah lift spurs access in Tudor Museum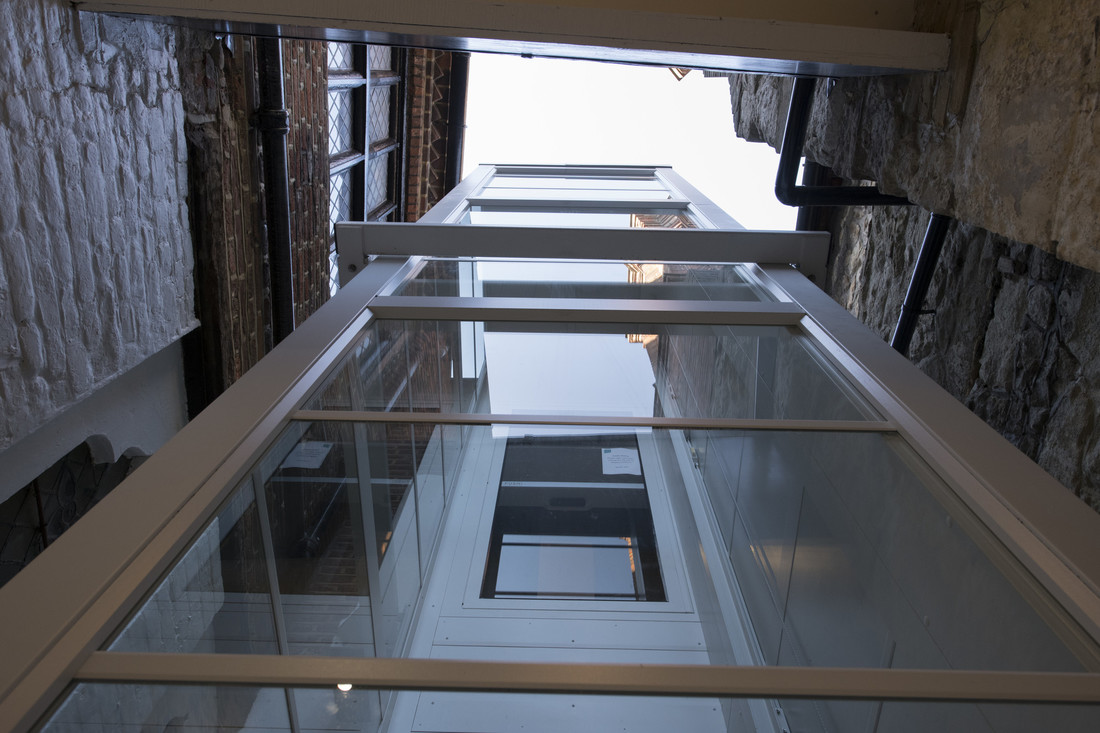 Visitors to Maidstone Museum in Kent have every reason to cheer the arrival of an external Stannah Midilift SL platform lift in this Grade II* listed paragon of Elizabethan architecture, the former Chillington Manor.
Why? Because it brings access to three floors of cultural facilities for people of all mobilities – buggy-pushers and wheelchair-users included. That's access to internationally important collections of human history and world cultures, and accompanying comfort essentials such as accessible toilets.
Sited in a small courtyard, the through-entry Midilft SL outdoor lift is supplied in a fully glazed structure for easy, flexible installation. Built to withstand the elements, its compact footprint is ideal for space-strapped locations.
For more facts, figures and photos – of products and place – why not read our Stannah lift in Tudor Museum Case Study?