Stannah passenger/goods lifts remaster access and goods movement in massive regeneration of EMI's The Old Vinyl Factory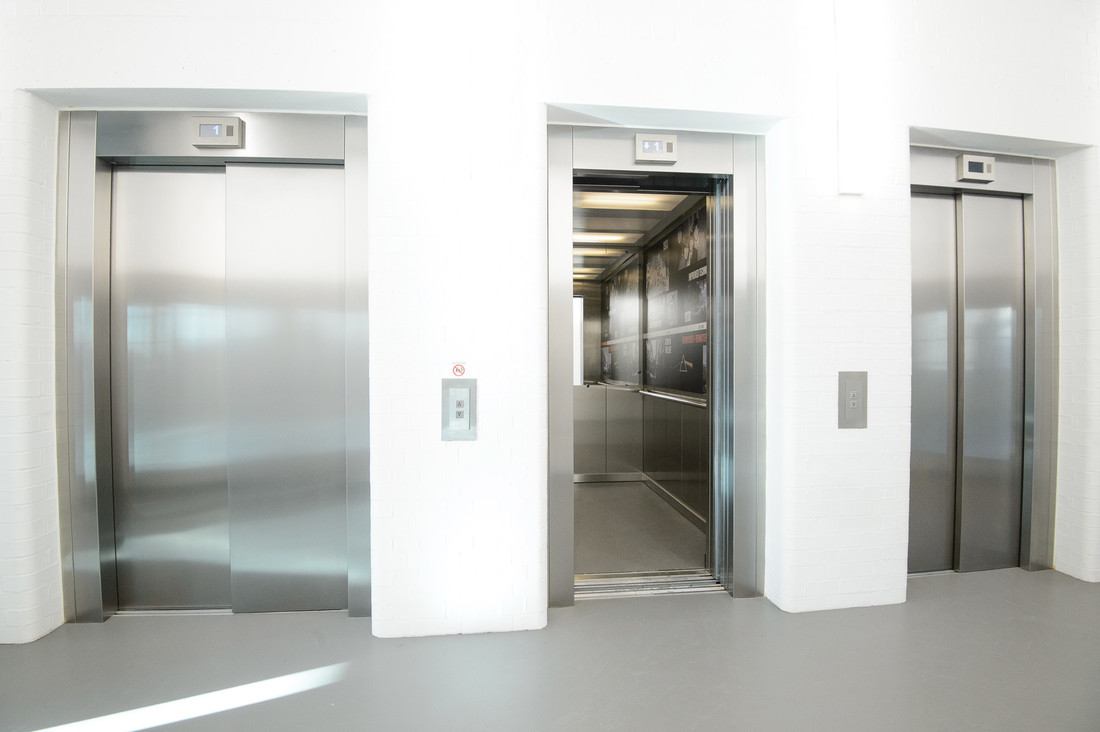 A triplex of customised Stannah lifts are delivering vital office access and goods movement in the Record Store, an Art Deco, former record-pressing factory and part of the £250m regeneration of The Old Vinyl Factory, erstwhile home of record label EMI, located in Hayes, West London.
Think Pink Floyd, The Beatles, The Rolling Stones… that's some heritage to live up to, but the traction, 21-person passenger/goods lift and two 13-person passenger-only lifts are on point, delivering easy people-access and movement of supplies between six floors (21.75m) in this landmark building designed by Wallis, Gilbert and Partners and recently reimagined into 84,705 sq. ft of high-end office space.
For more facts, figures and photos – of products and place – why not read our Stannah lift in The Old Vinyl Factory Case Study?