Case Study: Stannah powers access in London Bridge Station rebuild
Stannah Major Projects has installed 11 lifts as part of the Access for All requirement in the rebuild of London Bridge Station, a central London rail terminus and connected London Underground station, transformed from dated and chaotic into a multi-award-winning, 21st-century rail hub.
Total cost: £1 billion
Client: Network Rail
Awards: RIBA London Award 2019
RIBA London Building of the Year Award 2019
RIBA National Award 2019
Greatest Contribution to London 2017—Institute of Civil Engineers (ICE)
Shortlisted for RIBA Stirling Prize 2019—RIBA's highest accolade
Passengers per annum: 96 million
Internal area: 86,300 m2
Project duration: Six years: 2012—2018
Stannah project duration: Two years: 2015—2017
RESULT: On time and budget project delivery
The design, installation and commissioning of 11 Stannah lift products has maximised the safe, efficient movement of people and goods within the largest street-level station concourse in the UK. 
The whole team received favourable comments throughout each stage of the upgrade 
Ken Price, Stannah Major Projects Department Manager comments:
"This project to date has been extremely demanding. The station has been operational so many unsociable hours of working in difficult conditions have got us to this significant point. We are very pleased with the result so far and grateful to our client for the recognition received. The new part of this unique station is very impressive and will certainly make a huge difference to travellers through this constantly busy hub. After a celebration of our progress to date, the team are ready for the challenge of the next phase."
Surveying the newly opened section of the concourse, Mark Carne, Network Rail's
chief executive said:
"This is a big step towards the bigger, better railway passengers deserve. The opening of two-thirds of the concourse marks a major milestone in the redevelopment of London Bridge and, while there is plenty still to do, I am pleased
passengers can now see the benefits beginning to come through.
We are essentially rebuilding Britain's fourth busiest station – the tracks, the platforms and the infrastructure which enables trains to run – while keeping the station open and doing our best to keep passengers moving."
The clients, Costain and Network Rail offered congratulations to the whole team with communication from the project manager:
"I hope the public will be wowed by the scale and finish of the station, but it is unlikely they will appreciate the tremendous effort that you have all put in to get the project to this point. The amount of work achieved every shift on this complex project has been truly staggering. The level of coordination and interface management has been extreme at times. These last few months have been particularly tough but you have been resolute and have delivered a fantastic result. In addition, performances by some of our team over the weekend were truly inspirational and ensured we opened in good order.
Whether you have been here from the beginning or are new to the project, a massive thank you for your hard work and dedication in our biggest triumph to date."
PROJECT OVERVIEW
A 19th-century heritage
Built in 1836, London Bridge Station is the oldest station in central London and the fourth busiest in the UK. 
Located on the South Bank of the Thames, it is a key part of the new Shard Quarter and central to the London Bridge Culture Strategy's investment in the area's culture and creative industries.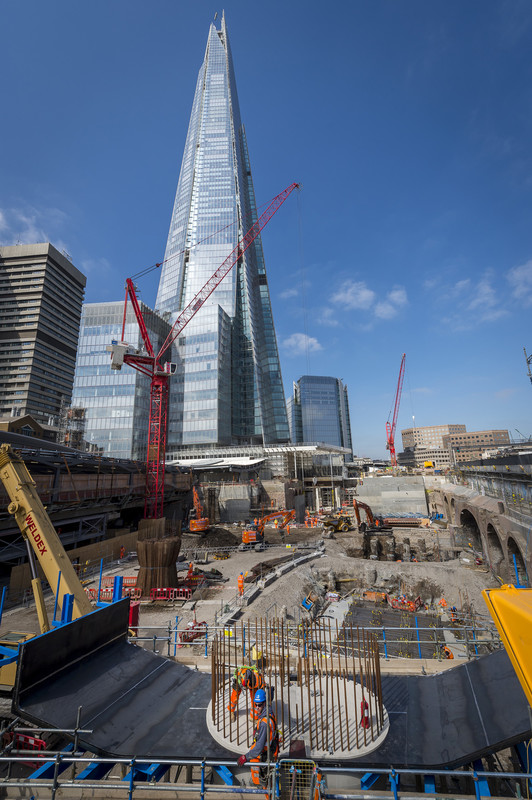 In with the big guns
The rebuild is part of the Government-sponsored Thameslink Programme, a £7b, 10-year partnership between the Department for Transport, Network Rail, Govia, Thameslink Railway, Southeastern Railway and Siemens.
Work included extensive infrastructure enhancements such as the removal of the old brick arches, a major track upgrade, a new rail underpass on the approach to the station and platform widenings and extensions. This facilitated the delivery of 115 new trains that will bring faster, more frequent, more reliable, better-connected journeys—transforming north-south travel through London… 30% more trains can use the station than before.
SCOPE OF WORK
An 11-strong lift package
Installed in various stages throughout the project's timeline, the Stannah lift package comprises:
Eight passenger lifts: 6 x 33 person/2500kg; 1 x 1200kg/16 person; one 33 person/2500kg staff lift
Two x 66-person/500kg goods lifts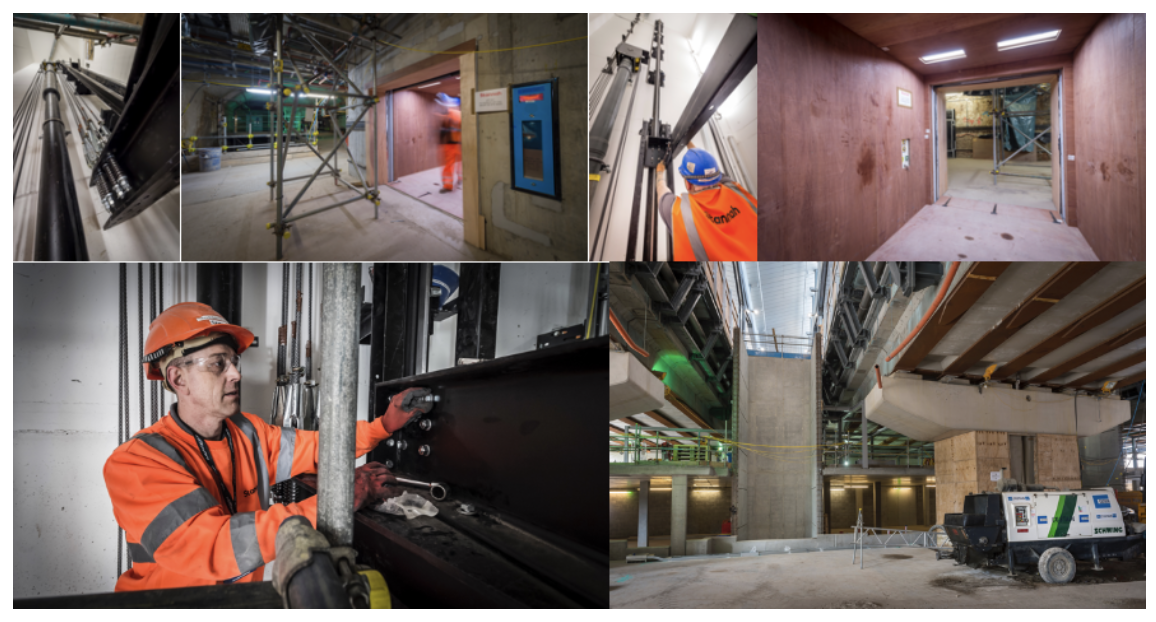 Phase I—two goods lifts
Installed back of house, these hydraulic lifts are responsible for processing all goods throughout the station from their arrival via St Thomas Street. Functioning independently, they share a common motor room and can shift big loads of up to 5000kg per lift. Loading and weight testing were also managed by Stannah.
Phase 2—five passenger lifts
Four public passenger lifts and one staff lift support access in key station areas, including the main concourse. Unique in design, the lifts feature bespoke doors and semi-glazed lift cars to complement the feature freestanding glass shafts.
The lifts are hydraulically driven using accumulator technology, a type of energy storage device which enables the system to cope with extremes of demand using a less powerful pump, to respond more quickly to a temporary demand, and to smooth out pulsations.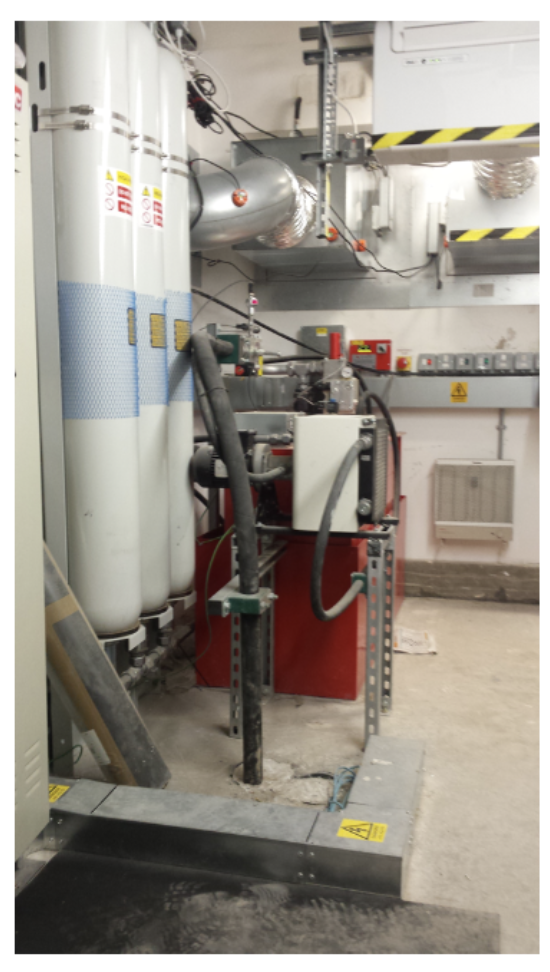 The distance from the machine room to the shafts was a challenge as all services had to be routed under the station concourse, which was achieved via a network of established tunnels.
Phase 3—three passenger lifts and a Lowriser platform passenger lift
Fitted under the newly updated lift directive EN81-20, these lifts feature bang up-to-date Ethos TWO lift control panels with large, full-colour touch-screens that deliver simple, intuitive diagnostics, commissioning and configuration for fast, easy control. 
"The architraves and overall finish of the lifts on the main concourse are of very high quality to complement the high profile site. This was a challenge as many of the structural elements that are normally hidden had to be made aesthetically pleasing," comments Craig Hazelden, Stannah Major Projects, Project Manager.
Installation and commissioning was achieved within challenging constraints such as the vast volume of people using the station which was fully operational for the project duration, and the site nearing completion.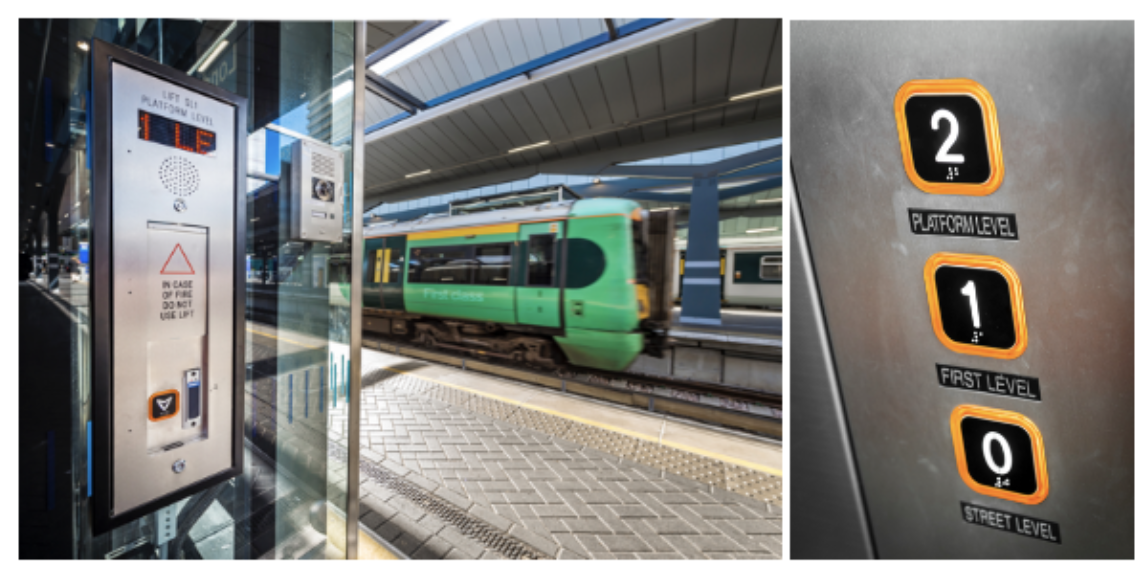 Also known as a step lift, the Lowriser platform passenger lift is back of house and provides movement for people with impaired mobility over a small difference in floor levels of up to two metres.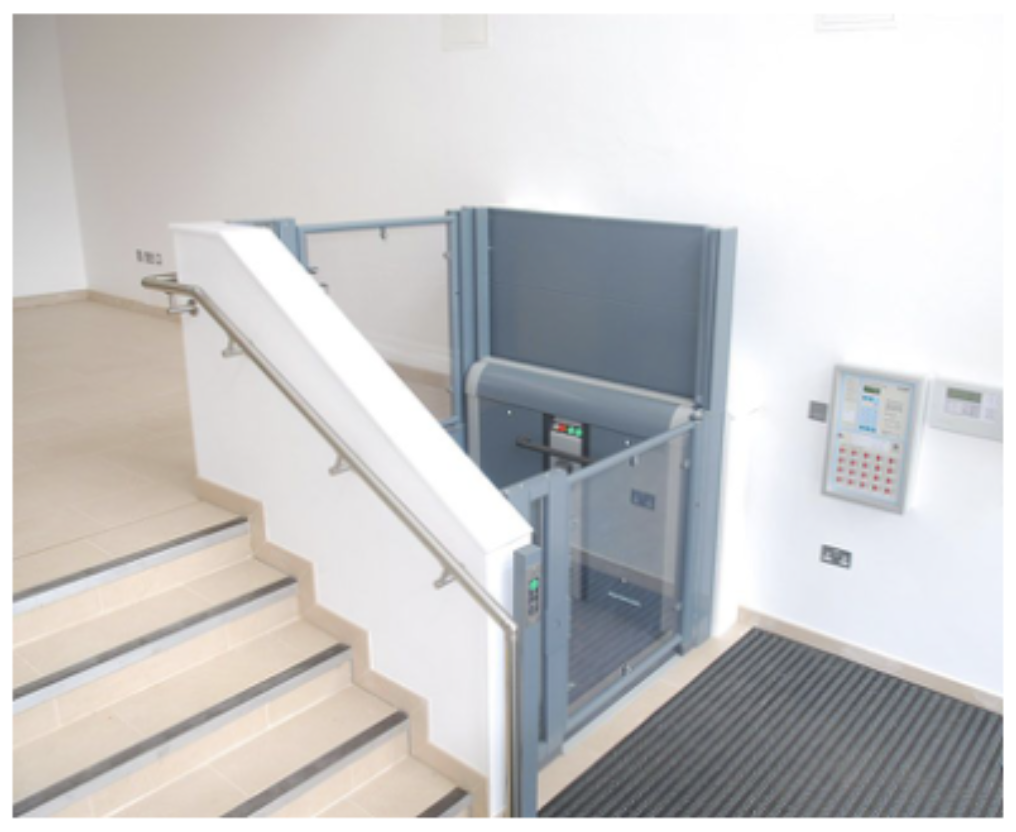 A working partnership
Stannah Major Projects worked as part of a team alongside main contractors, Costain, Balfour Beatty and Siemens; architects and designers, Grimshaw, and the structural and acoustic engineers and landscape architects, WSP, and design and consultancy company, Arcadis.
Equality Act 2010 compliant
The lifts have contributed to the station's policy of inclusivity and accessibility for people of all mobilities, ranging from visual, cognitive and hearing needs to wheelchair-users and bag-laden buggy pushers. 
A total transformation
Services: 96 million people a year—up from circa 50 million
Transformed: From rush-hour chaos to slick operator
15 platforms: Now accessible from one central point
Street-level concourse: Largest in UK, similar in size to Wembley Stadium
Staff facilities: Network Rail and train operator staff mix in one welfare area
Control room: A state-of-the-art facility that encourages station staff collaboration
The station also features access-friendly tactile paving to support wayfinding, a Changing Places toilet, induction loops and accessibility assistance points at every entrance.
A COMPREHENSIVE PACKAGE
Standards compliant
As with all Stannah lift products, the 11 lifts meet all required legislation in design, manufacture and performance. For full information on Acts, Regulations, Directives, Codes of Practice and Standards, read here.
Supporting sustainability
All Stannah lift products are designed and manufactured to be energy efficient and cost-effective to run. 
Maintenance
All Stannah installations and refurbishments are covered by a Stannah maintenance contract. In this case, the 11 lifts benefit from a warranty that is renewed on a monthly basis.
The lifts will be serviced by the Network Rail Department based in Dartford. This covers service, repair, modernisation and refurbishment of all types of lifts, stairlifts, escalators and moving walkways—not only those from the Stannah product range but also other lift manufacturers' equipment. 
Stannah also offers a bespoke lifts service, custom building lifts to meet customers' specific requirements.
Backed by over 150 years' experience and expertise 
Stannah is a UK market leader in the design, supply, installation, refurbishment and maintenance of a comprehensive range of passenger, service and platform lifts, escalators and moving walkways.